Mortgage Career
Service, Commitment, Experience
Quick Links
---
Latest News
---
Blog
---
Associations we belong to...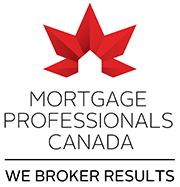 We are looking for self-motivated people that have a proven track record of success.
Do you enjoy helping clients to meet their financial needs?
Ideally you would have a financial background. If you are working at a Bank or Financial Institution and want higher earning potential and choose your own hours, then this is Career for you!
Your compensation is based on your background, experience, and your proven sales track record.
We Offer You:

A. Underwriting Support.
B. Administration Support.
C. Access to Private Funds.
D. Many Financial Products for your Clients.
You will Require:

A. To be Licensed as a Mortgage Agent.
Please go to: www.fsco.gov.on.ca/en/mortgage/Pages/education_ma.aspx
B. Errors and Omission Insurance.
C. To have some Financial Experience and Background.
D. To have a proven Sales Track Record.
Please fill out questionnaire and Fax your Resume: 1-888-875-6963.
You will be contacted you within 2 business days.
Options:
1. Referral Partners - If you are a financial professional such as Accountant, Bankruptcy Trustee, Banker, Lawyer, Financial Planner, Employee Assistance Program Advisor and not interested in getting involved in the mortgage industry but require a reliable business partner that can assist your clients, this would be a good option.
2. Full Time or Part Time Mortgage Agent - Must have a proven sales background and can generate a set number of deal per month.
---
Thank-you for taking the time to fill out our online Career Form.
Sorry, there was an error. Please try again later.