Understanding Credit
Service, Commitment, Experience
Quick Links
---
Latest News
---
Blog
---
Associations we belong to...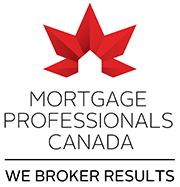 Bank says NO to your Request?
We have been working with borrowers for 20 years to help find a solution. To Save Time and Money, it is always best to seek professional mortgage advice, rather than speak to many lenders(you will get frustrated with the process). There are solutioins but everyone's situation is unique. We structure your request to make your loan request possible. Has your Bank/Lender given you the run around?(taking too long to give you an Answer?, Or asking for too many documents?). Did bank tell you to waive financing conditions?(now they are asking for more documents?, Call us Now)
Call us Right Now for Straight Forward Answers. 1-866-562-6771 Your Time is Valuable and you need Fast Answers! No Cost Evaluation.
Some Possible Solutions such as:
A. Add a Co-signor
B. Put a Larger Down Payment or Vendor Take Back Mortgage
C. Your Bank said NO, we simply find another lender for you.
D. We can put 2nd Mortgage - if your mtg penalty is too high, or your concerns over poor credit
E. We have also made it work for borrower by considering collateral mortgage in addition to the existing property.
F. We have private lenders and alternate lenders ready to assist you now.
G. Offer Bridge Financing until you Sell your house.
Understanding Credit
We always recommend the public review their credit report at least once a year. You want to ensure that it is accurate. This can reflect if you will get approved or declined with a lender. It can also affect pricing.
You can obtain your credit report with:
Equifax Canada Co.
Box 190 Jean Talon Station
Montreal, Quebec H1S 2Z2
Tel: 1-800-465-7166
www.consumer.equifax.ca/home/en_ca
Transunion Consumer Relations
3115 Harvester Road, Suite 201
Burlington, Ontario L7N 3N8
Tel: 1-800-663-9980
We are happy to review your credit report. We can also assist you on how to improve your credit. It is important you do this. It will allow your mortgage advisor to give you more lending options in the future if this has been repaired. We have a credit information package we can send you and review your report. Please contact us for this information.
Can I still get a mortgage if I have been turned down by a Bank? In many cases we can still help you!
- Banks and major financial institutions are very conservative with their lending guidelines
- we can offer you more options. Since everyone's situation is different, it is best that you call us so that we can review at: 1-866-562-6771
- rates are determined on Property Type, Location, Loan to Value, Credit: the rates will be higher and fees are determined based on each deal. We usally like to setup mortgage for 1 year with a exit strategy to help you in 1 year or up to 3 year time to assist you in switching to a Major Lender.