First Time Home Buyers
Service, Commitment, Experience
Quick Links
---
Latest News
---
Blog
---
Associations we belong to...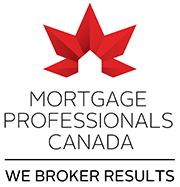 Looking for your first home?
It can be exciting and stressful at the same time.
It is important you work with reputable professionals during your search for a home.
Give us a call, we will send you a copy of First Time Home Buyer's Guide to assist you.
1. Find Reputable Professionals. We always recommend finding someone from a reputable referral source(family, friends, past professional you have worked with).
A. Real Estate Agent
B. Lawyer
C. Mortgage Agent/Broker
D. Appraiser
E. Home Inspector
2. A Mortgage Broker can help with your Home Purchase Process
A. Find out how much you qualify for a mortgage ahead of time.
B. Put an offer on a House with Confidence, as you have already been approved for financing ahead of time.
C. Your Mortgage Broker does not work Bank Hours. They are available to you on your terms and availability.
D They work for you and not the Banks/Lenders.
E. In most cases there is No Cost! We are paid by the Lenders.
F. Review your Closing Costs with you.
G. Explain options for you such as: CMHC, Genworth, Canada Guaranty
Down Payment
Pre-Payment Options
Amoritzation
Rate Hold
3. Benefits for First Time Home Buyers
A. Land Transfer Tax - You can save up to $2,000
B. Federal Tax Credit - You maybe eligible for up to $5,000 Tax Credit
C. Affordable Home Ownership Program - Some municipalities offer help with your down payment. It can be up to 10% of the Purchase Price
D. RRSP'S - You can withdraw up to $25,000 per person towards your down payment. There is discussions by the government to increase this to $35,000 per person.
Give us a call and we can answer all your questions in regards to these benefits for First Time Home Buyers.
*Subject to approved credit, income verification and meeting lending credit granting criterea. Applies to residential mortgages only and some conditions may apply. O.A.C., E.O.E All content is subject to change without notice.