New to Canada
Service, Commitment, Experience
Quick Links
---
Latest News
---
Blog
---
Associations we belong to...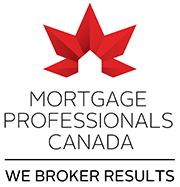 Welcome to Canada! Call us Now at 1-866-562-6771
Just because you are a new immigrant does not mean that you have to wait to purchase a home.
- You must be employed in Canada for minimum of 3 Months(Borrowers being transferred under a corporate relocation program are exempt)
Employment Letter and Pay Stub is Required
- You have immigrated to Canada within last 5 Years
- You have valid work permit or obtained/applied for Landed Immigrant Status
- Down Payment of at least 5% of Purchase Price and funds for closing costs
- Some establisehd Credit in Canada. Such as Rental Payment History and Utility Bills would be acceptable or International Credit Report(From Equitax or Transunion)
*Subject to approved credit, income verification and meeting lending credit granting criterea. Applies to residential mortgages only and some conditions may apply. O.A.C., E.O.E All content is subject to change without notice.