Refinance
Service, Commitment, Experience
Quick Links
---
Latest News
---
Blog
---
Associations we belong to...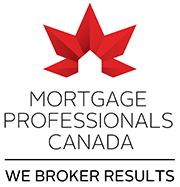 Use Your Home Equity to Reduce Debts and Lower Your Payments
Many Canadians have incurred debts where interest rates are high and making only the mimium payments.
1. Consolidate high interest rate credit cards to one lower rate.
2. Save money and increase cash flow.
3. Usually you can borrow up to 80% of Appraised Value of Your Home. If you require to go higher, you can do 2nd mortgage up to 90% of Appraised Value(Depends on Location of Property).
Options:
A. Refinance your existing 1st Mortgage
B. If your penalty is too high, You may consdier putting 2nd Mortgage on your Home.
C. Another Possible Option is a Secured Line of Credit
D. We also offer Unsecured Loans of up to $35,000. You must have good provable income and credit for this option.
Call us Today for No Cost Evaluation: 1-866-562-6771