Mortgages for Self Employed
Service, Commitment, Experience
Quick Links
---
Latest News
---
Blog
---
Associations we belong to...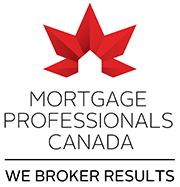 Mortgages for Self-Employed
More Canadian are becoming self-employed. This segment of the population are having difficulty getting a mortgage with a traditional bank.
Often they cannot provide proof of all their income.

We have assisted clients such as:

Taxi Drivers, Plumbers, Electricians, Retailers.
There are options for you!
CALL US NOW If you are Self-Employed!
1. 10% Down Payment and Insured by Genworth
2. 20% to 25% Down with No Insurance. This option will require Appraisal and 6 Months Bank Statements.
3. 25% and Insured by Genworth with lower insurance premium
4. It is possible to purchase with 10% with no insurance, if we can arrange a Vendor Take Back
Genworth recognize the unique financing challenges of self-employed Canadians. To help them realize their dreams of homeownership, Genworth offers mortgage loan insurance options for self-employed borrowers without traditional third party validation of income. See Video Below explaining the program.
Features
Available for purchases and refinances
Can finance up to 90% on Purchases and up to 80% on refinances
Requirements
Good Credit
Proof of business for self: Business License/Registration or Articles of Inc.
T1 Generals for Last 2 Years
Self Employed for at least 2 Years
Notice of Assessment confirming no taxes are owing
Appraisal maybe Required
*Subject to approved credit, income verification and meeting lending credit granting criterea. Applies to residential mortgages only and some conditions may apply. O.A.C., E.O.E All content is subject to change without notice.