Power of Sale
Service, Commitment, Experience
Quick Links
---
Latest News
---
Blog
---
Associations we belong to...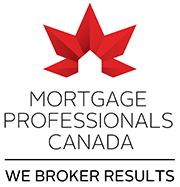 POWER OF SALE – What You Need To Do

It can be very stressful when you have been given Notice of Sale. The first thing you should do is to stay calm and do not delay your response, when you have been notified.
You should contact your lawyer and provide any documentation you have received from the lender and their lawyer. Ideally you want to see if lender may consider stopping power of sale actions, by paying all arrears and costs and carrying on with your mortgage. If they do not want to work with you, contact a mortgage professional that can act quickly on this matter.
Do you have Questions? Call us Now 1-866-562-6771
Provide all documents that you have received from Lender and their lawyer(s).

Let us know who your lawyer will be, so that we may work closely with them to pay out the existing mortgage and arrears as quickly as possible.

Are their Property Tax Arrears? – Please provide a current property tax statement.

Is their other Liens on property? – Income Tax, Work Orders, 2nd and 3rd mortgages. Please provide these details upfront to your mortgage professional.
We will need to order appraisal right away. What is the Market Value of Your Home?


- The more equity you have in your home, it will be more likely your request will be approved.

Explain the background of what has led to this situation.

Provide proof of your income, employment letter, pay stub, etc.

We will also advise you on an Exit Strategy. (Over the course of the following 12 months we will assist you with getting your mortgage back to a major financial institution.)

Private Lenders do not look at your credit or your income. The most important criteria is your property(location, condition, marketability).



We have been serving the Public for 20 Years.
We are ready to assist you NOW!