Rent-to-Own, Lease-to-Own
Service, Commitment, Experience
Quick Links
---
Latest News
---
Blog
---
Associations we belong to...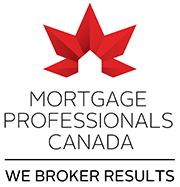 Many tenants dream of buying a home. Sometime they approach their landlord to set up a Rent-to-Own Agreement. It can be risky for both parties, if due diligence has not been done.
It is important to have a lawyer review the agreement or draw one up for you. It is also very important to have a "Exit Strategy". It is common that the tenant has not reviewed a strategy with a mortgage professional. Most/many tenants go into these types of agreements because they want to own a property at some future point in time. Usually they cannot get a mortgage at a bank due to credit issues or have not saved enough money for a down payment.
A Mortgage Professional will set up a plan so that after your term is over, you can reasonably sure you will be able to buy the house.
Many tenants and landlords call us as they have been in a Rent-to-Own Situation longer than they had expected. Tenant may have agreed to 3 year term and now they are into their 5 or 6th year and still cannot get a mortgage with a bank. Landlord decides to sell home and tenant loses their rental credits.
Things that tenants should consider before entering into agreement:
Lawyer should always review the contract.

Usually a Purchase Price is agreed upon at a future date. How do you know if the value is fair? Has appraisal been done? What will be the value at the time tenant purchases?

Why can't tenant purchase now? Poor credit, no savings, divorce... You should have a mortgage professional provide a clear exit strategy.

Setup a Savings Plan to prepare for closing costs and perhaps bigger down payment when the contract expires

What will happen if tenant is unable to purchase the property? Will tenant lose their "rental credits"?
** We do not setup Rent-to-Own Agreements. We assist clients who are in existing Rent-to-Own Contracts and now need assistance in purchasing the property from the landlord. Call us now at: 1-866-562-6771 We can review your options now!
Read more Information about Rent-to-Own