Why Use a Broker
Service, Commitment, Experience
Quick Links
---
Latest News
---
Blog
---
Associations we belong to...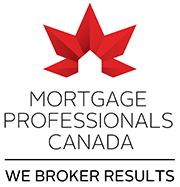 Mortgage Brokers are independent, trained professionals licensed to represent and provide you with the best advice for your mortgage needs.

Mortgage Brokers represent you, the customer, not the lender. Because they are not employees of a lending institution, Brokers are not limited in the product they can offer you. Brokers seek out the best lender package to suit your specific situation, whether it's with a Chartered Bank, Trust or Insurance Company, or Private Funds.

There is a wide assortment of options and features available to homebuyers today. Shopping around takes a lot of time and effort. The mortgage process within today's very competitive marketplace intimidates many Canadian homebuyers. It pays to work with a mortgage professional who will represent you and ensure the mortgage you get is the one best suited to your needs.

Reasons to use a Mortgage Broker

• Access to different lenders, Banks, Trust companies, Investors and financial institutions.
• No cost or Obligation. (Some conditions may apply)
• Expert Mortgage Underwriting .
• Competitve Rates, we negotiate and secure best possible offers based on your situation.
• They work for YOU, not the bank.
• Up-to-date on all the mortgage rates, terms and re-payment options available on the market.
• Save you Time and Money.
• Brokers have vested interest in Satisfying your needs since they rely on referrals and repeat business.