Mortgage Blog
Service, Commitment, Experience
Top 3 Home Improvement Ideas to Increase the Value of Your Home
August 12, 2020 | Posted by: Canada Mortgage Store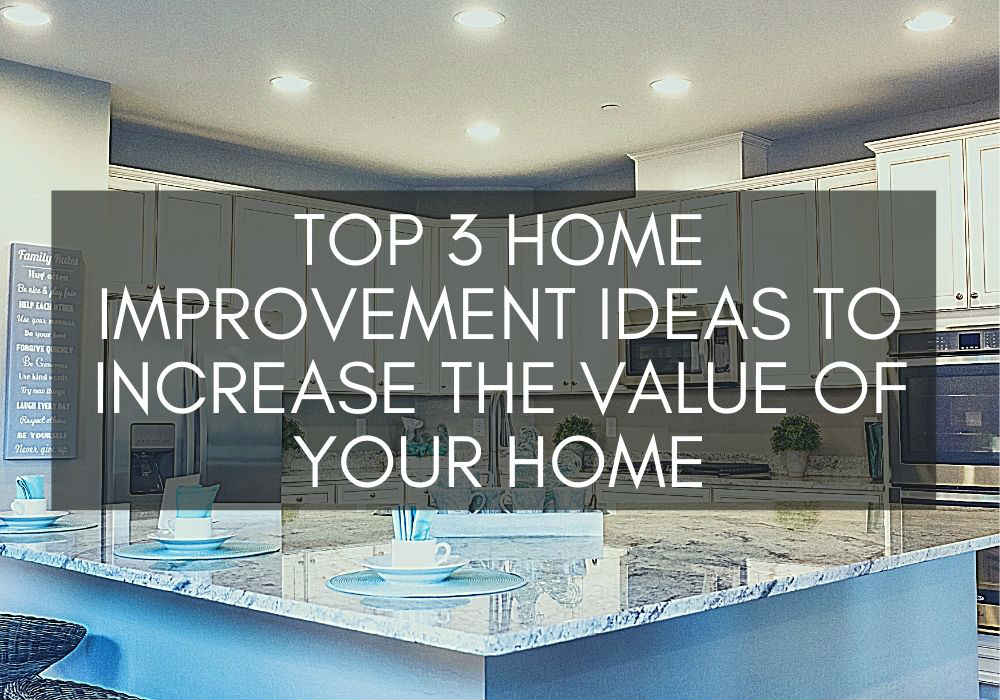 Homeowners are often excited about home renovations and updates. Some property owners also use that opportunity to fulfill their wish lists, such as adding a master bedroom or hardwood flooring. With home restoration projects, property owners need to draw the line between renovation works that increase the home's value immediately and implementing choices that have no ROI in the long term. Below are the top 3 home improvement tips to boost your property's market value instantly.
1. Increase the Physical Square Footage
One of the critical aspects of homes that buyers look at is how spacious the property is. They need adequate space to move freely within the house and accommodate guests. That's true across individuals and would-be homeowners of any income bracket. You can make your home more spacious by:
(i) Finishing the Basement
By refurbishing the basement, you are adding extra square footage of heated space. That immediately raises your property's market value to a higher bracket. That's an excellent and effective means of attracting high-income earners who relish properties with a functional basement. If your home is priced at $250,000 - $400,000, a basement makeover can boost the value by $40,000 - $50,000.
The cost of finishing a basement ranges between $6,500 and$18,500, depending on the space. It's not a small amount, but the returns on investments can reach up to 70%.
(ii) Switch to an Open Floor Plan
You can choose to bring down the right wall to open up the floor plan to maximize natural light, which is often inviting. Furthermore, buyers will feel like the property has more space. For instance, you can opt for a partially or entirely open plan around the kitchen, living room, and dining room for a spacious layout.


2. Renovate the Kitchen and Bathrooms
The kitchen and the bathroom are high-traffic, high-use spaces in a home. Therefore, performing a kitchen or bathroom makeover is considered to have the most impact on your property's resale value. Furthermore, they are the most keenly inspected areas during appraisals due to requests by prospective buyers.
When renovating the kitchen, consider replacing old appliances with new, matching ones, refresh the cabinetry, and update the flooring to a new, modern tile or vinyl option. Besides, you can include an easy-to-clean kitchen backsplash.
You need not do a complete makeover of the bathroom. You can consider upgrading inexpensive fixtures such as vanities and toilets. Additionally, you can install a new showerhead, tub, or paint the wall to add character.


3. Improve the Curb Appeal through Landscaping
The beautiful a home is, the more willing a potential buyer will be ready to meet your asking price. Landscaping is perhaps the most effective and affordable means of improving your property's market value in your first year of ownership. Property hunters are always on the lookout for homes with manicured lawns, blooming flowers, and healthy trees. Here are some landscaping tips that will have the most impact on your ROI.
Plant indigenous trees strategically. These reduce energy expenses by 50% while raising the prices of the neighboring properties.
When planting shrubs, space them so that they have enough room to grow and flourish as that cools the home.
Replace seasonal plants or flowers with perennial foliage to reduce costs.
However, avoid installing synthetic turf or hardscapes. These can increase your utility bills and bring an imbalance to the environment.

Wrapping Up
You have many options for home improvements with the best ROI. Having said that, some home remodeling projects pay off more than others. As such, if you are planning for home upgrades, you need to concentrate on projects that add character to your home while making it classier, comfortable, and appealing, but you don't have to break a bank to achieve the dream results.
Some home improvement projects that used to pay off a while back has now become passé. If you want to get the highest value for your home when it's time to sell, you need the help of a real estate professional who can offer objectivity, experience, and financial insights to your remodeling projects so you can get the most value of your investment.