Mortgage Blog
Service, Commitment, Experience
Why Borrowers May Choose a Private Mortgage
February 25, 2021 | Posted by: Canada Mortgage Store
Why Borrowers May Choose a Private Mortgage
When most people want to buy a home, they get a list of local banks and mortgage companies to start comparing the available financing options. However, the truth is that not everyone with a dream of owning a home qualifies for a traditional mortgage from these institutions. The good news is that there are private mortgages to fill this void in the market. A private mortgage can be understood as a mortgage loan that is created and offered by a private individual. Private lending helps borrowers to bypass the various requirements and hurdles that are associated with traditional mortgages. Below are some of the reasons why you may choose a private mortgage.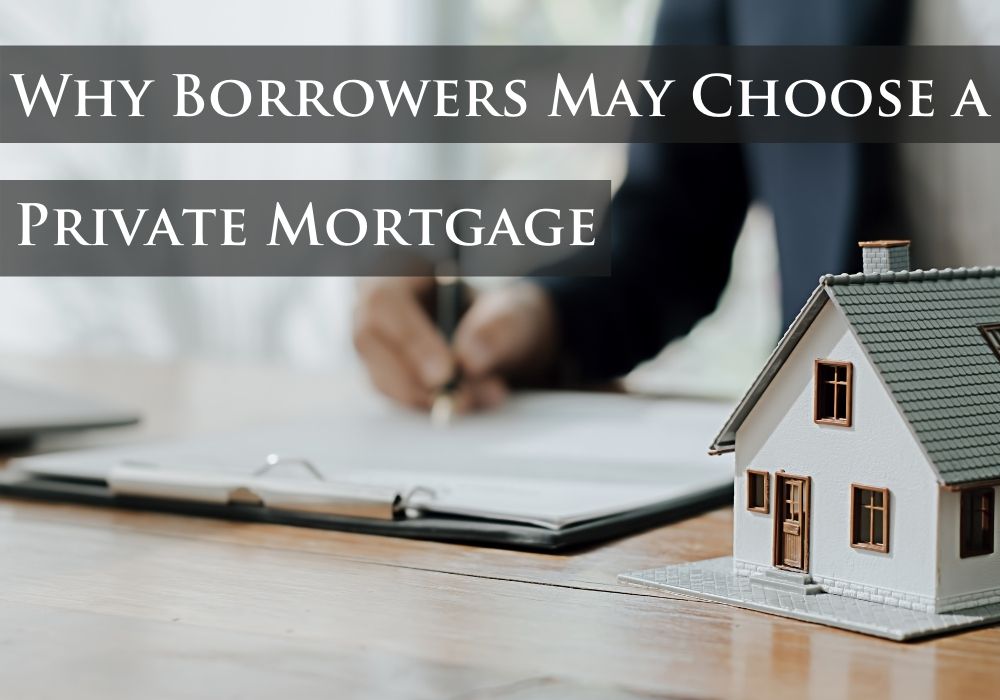 Easy to Qualify
For some people, qualifying for a traditional bank mortgage is almost impossible. For instance, if your credit record is less than perfect or you are self-employed and you do not have a proof of stable income, banks and mortgage companies are most likely going to reject your application. On the other hand, private lenders are less concerned with such issues and they will offer you the money that you need to buy a house as long as the deal seems profitable to them.
Short Approval Process
When it comes to processing mortgage loans, banks usually follow a stringent filing process, which is obviously stressful and time-consuming. On the other hand, private lenders are not slammed by strict regulations, and therefore, they do not have to deal with the red tape. This means that acquiring a loan through a private lender is much faster compared to applying for a loan in the traditional sense. The process can even be much faster if you are borrowing from a private lender that you worked with before. Therefore, if a real estate agent is offering a deal that requires you to act quickly, a private mortgage is the way to go.
Larger Down Payment
Traditional mortgage lenders such as banks and mortgage companies will not finance the entire amount that you need to buy a house. This means that you will need some money from another source to adequately finance a real estate deal if you decide to borrow from a traditional mortgage lender. For instance, a bank can require you to pay about 20% of the purchase price. On the other hand, private lending does not involve such requirements, and some private mortgage lenders can even provide 100% of the money required to buy a house.
The Bottom Line
If you are looking for a more flexible way of financing a house purchase, a private mortgage may be the best option. Borrowing from a private lender can enable you to bypass the various hurdles that are associated with traditional mortgages. If you are looking for a private mortgage, the options are many, and you just need work with a reliable mortgage broker for you to get the best deal.