Mortgage Blog
Service, Commitment, Experience
Multi-Family Lending: What You Need To Know About Hard Money Loans
March 9, 2021 | Posted by: Canada Mortgage Store
Multi-Family Lending: What You Need To Know About Hard Money Loans
Multi-family real estate is one of the most popular investments for both newbie and seasoned investors. Buyers in the past used traditional financing. And until recently, multi-family loans are the best alternative financing for investors; however, this was not always the case.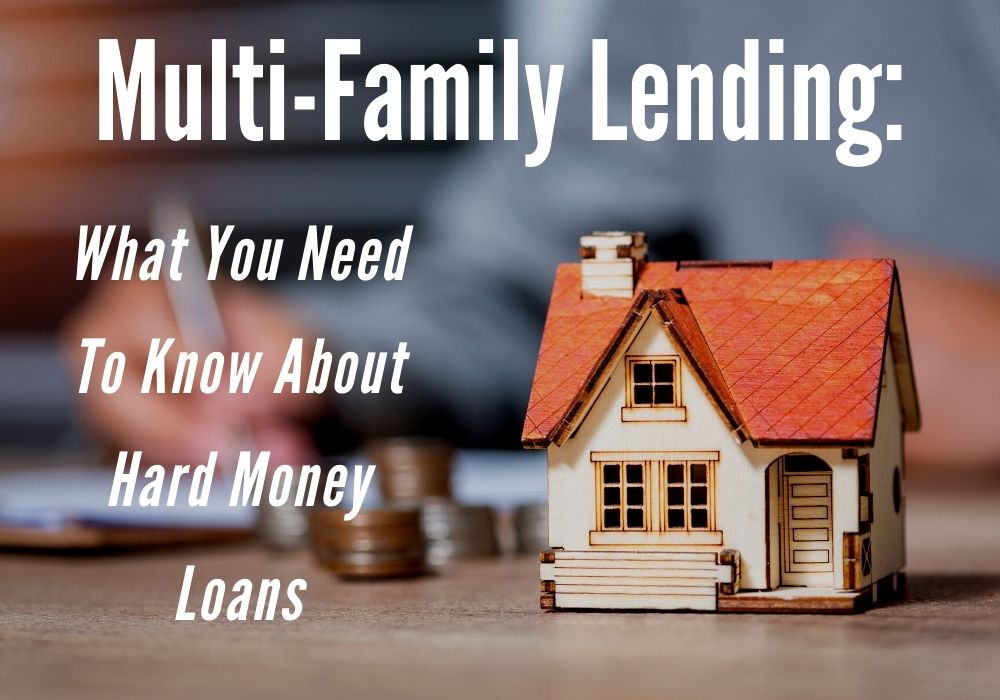 Not too long ago, the hard money lending industry was riddled with shady mortgage brokers who provided risky loans to unsuspecting clients with the aim of foreclosure on the property.
Luckily, such realtors don't exist in today's market. And although lingering stigma remains in some investors who have not yet used the services of a trustworthy hard money lender, understanding the basics of hard money lending is the first step in securing a reliable hard money loan.
In this article, we will go over the basics of hard money loans. This includes topics such as:
What is hard money?

How hard money works

Why use hard money

When does hard money make sense?

And some of the drawbacks experienced with hard money loans
How Hard Money Loans Work
Hard money loans are short-term lending instruments granted to real estate investors to finance their investment projects. Unlike traditional bank loans, the ability to acquire a hard money loan depends mostly on the value of the property and not the creditworthiness of the loan applicant.
Most hard money loans come with term lengths of less than a year; however, there are longer loans of up to 5 years. Since each hard money loan is different, your exact terms depend on the deal you strike with your hard money loan lender.
Everything from interest rates, closing fees, or costs in the terms of points should be discussed before acquiring any loan.
What Is Hard Money?
Hard money is a type of loan financing that uses the real property as collateral. In most cases, hard money loans are granted as short-term bridge loans or as the last option. These types of loans are generally used in the real estate industry, with the lenders being private individuals or companies and not the conventional banks.
Why Use Hard Money?
Advantages of hard money financing include:
Flexibility: A hard money lender might be more willing to finance your fix-and-flip strategy compared to banks

Fast Approval: Private investors compared to banks can make financing decisions faster since they are focused on the collateral rather than the applicant's creditworthiness.

Negotiable: Hard money loans are negotiable unlike conventional bank loans. You might even be able to tailor your repayment schedule or get origination fees reduced during underwriting.

Bad Credit Doesn't Disqualify: As long as you have a good plan, equity, and a way to prove your real estate experience you can secure a hard money loan.
When Does Hard Money Make Sense?
Although hard money loans are appealing, they may not be perfect for all types of mortgage deals. When an investor is purchasing a primary residence with a good income history, perfect credit, with no issues like foreclosure or short sale, normal financing through a bank might be the best course of action.
Hard money is the best source for financing when other financing options are impossible, or when the loan is needed urgently.
Hard money loans are ideal for:
Fix and Flips

Investors with credit score issues

Investors with time constraints
At times, it may be a better idea to get pre-approval with the assistance of a Mortgage Professional for upcoming real estate investments.
Hard Money Drawbacks
Hard money loans are not always the best financing option. Here are two main disadvantages you should consider.
Cost: Hard money loans also come with added costs such as origination fees, closing costs, and even loan-servicing fees.

Short Repayment Period: Hard money loans are intended to get a property ready for resale as fast as possible. For this reason, these loans come with shorter repayment periods compared to traditional loans.
Get The Right Financing For Your Real Estate Investment
Hard money financing for Real Estate has become commonplace in the Multi-family Housing sector. If for nothing else, hard money loans give Multi-family investors an edge over those still using traditional financing methods.
The good news is that the market for both short-term and long-term Multi-family financing is large, and investors are spoilt for options. It would be wise to make sure you understand all the terms and fees before signing any papers.
For more information on Hard Money Lending and other investment or financing topics, contact us. Talk soon!