Mortgage Blog
Service, Commitment, Experience
Top 10 Considerations When Moving to a New Area
March 24, 2021 | Posted by: Canada Mortgage Store
Peak Moving Season being just around the corner, most movers and other professionals in the industry will tend to encourage moving during the offseason. No matter where you are moving to, here are some things or tips you may want to consider before taking the big step!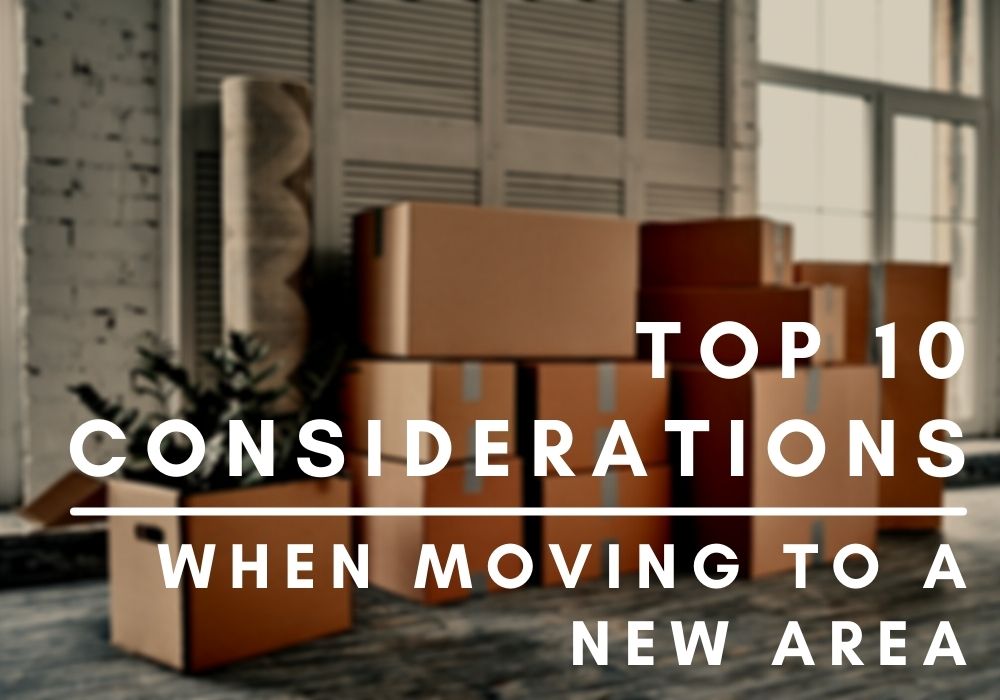 Your New Commute
Do you plan to take public transportation to work? If you're moving to a bigger city, this may be more cost-effective and most likely reduce time spent in traffic. Think about where you'll be working and decide how long of a commute you can handle before looking at homes.
What Are the Taxes Like?
There can be substantial differences in tax laws that can have a big impact on your paycheck. You would not want to be surprised at tax season so make sure you do some research.
Are Your Upgrading or Downsizing?
No matter if you are upgrading to a newer and bigger place or downsizing, it may be wise to speak with a mortgage and a real estate professional. A Mortgage professional can give you advice on the best financial way to access the funds you need. Once you have a clear picture of what type of funds you have available, a real estate professional can help find the most suitable place for your needs.
Do You Need a Vet?
For those with pets, you may want to look into a good vet before moving. Moving is not only stressful for people; some animals may get quite upset with the whole moving process. Having a vet lined up should make it easier to bring your pet for a check-up sooner and make sure they managed the trip ok
Finding New Doctors
Your pets aren't the only ones that will need new medical care. Ask your primary care physician for a referral to new doctors in the area – and don't forget to look for urgent care clinics and emergency rooms nearby, too!
What Are the Schools Like?
If you have a family with kids, you may want to check the report cards for the school district. You can find reports and data related to student achievement and demographics online or lean on your realtor to help gather this information for you.
It may also be a good idea to consider moving during a school break. It will give your family time to get settled before starting the busy school year full of studying and after school activities.
Visit the New City First
Real estate professionals will take you to tour as many homes as you would like; it may be a good idea to spend some time exploring your new city. Take the time to see the different areas and the sights before you decide if you would like to live there.
What's the Weather Like?
Will you need to invest in coats and snow boots? Or are you moving to a much warmer climate? Check out the weather for your new location – sometimes, you may find that it to be a deal-breaker.
Do You Need a Vehicle Inspection?
Moving from one location to another may require a vehicle inspection before allowing you to register your car and get new plates. Look online for the requirements so you don't accidentally get a ticket to your new home.
How Much Will it Cost to Move?
Will you hire movers, or will you be packing and unpacking on your own? Set your moving budget carefully, and don't forget to factor in things like taking time off work, buying a houseful of new groceries, and possibly staying a few nights in a hotel while you get your new house set up.
Ready to Get Moving?
Moving to a new area is not always easy; stay focused and you should be able to finish the moving preparations. Make sure you double-check everything so you can have a nice trip to your possible new home. Reach out for more details on how we can help you in your new home.